Heeey, how ya'll feeling? Are you guys still enjoying your holiday? It's time for a new update.
A new section has been added to your profile page, where you and others are able to see all of your creations on the Pokecreator. Just as an example, go ahead and check out Kittyliu's exquisite collection and start drooling. Oh and by the way, she just turned 14 yesterday so congratulations once again.
It is planned to add more things to everyone's user profiles later, the most important one being trophies. That way, we can finally start handing out trophies for things like the Pokecreator, Who's That Pokemon, random competitions and more. I'm really sorry that we haven't been able to progress enough in this department.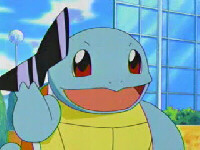 We're soon also going social! By this, I mean that we'll start to include social media into more features of this website. Here's how our Twitter and Facebook page will look like. Some minor social features will first be added to the Pokecreator and then we'll gradually progress from there.
Speaking of the Pokecreator, the comments section is set to be removed. Just as shinysharpedo clearly witnessed, there were just too many low quality comments on there. Even though it had much to do with moderators not being able to remove comments, I feel like the commenting section isn't useful. Few people left constructive criticism. To those that did, there's really no incentive for the creator to improve their creation because it's already approved. Instead of commenting, the new alternative would be to simply PM the creator.
It's been going well with the Pokemon fusions, so far there have been over 300 submissions.
Ok then, that's it! That's all I had for this time, I'm sure we'll be in touch again soon.